Reviewing several PEO solutions can save a lot of grief
In September 2016 Forbes magazine published an article titled "Danger of Using A Professional Employer Organization".
"Danger of using a PEO" – Malarkey!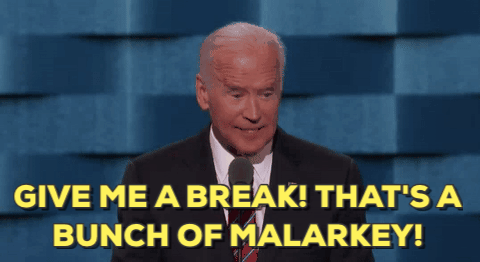 We believe the article title was misleading and should have been titled:
"The wrong way to join a PEO"
The article in Forbes begins by pointing out the many advantages business gain by joining a PEO including providing a client company with significant savings on their health insurance plan. After reviewing the advantages for companies that join a PEO, the article author (Cameron Keng – Forbes 'contributor') goes on to tell a story about a business that joined Insperity (a Professional Employer Organization) but felt they were misled regarding their obligations during the transition to a PEO. In his story, Mr. Keng relates that a company named Horizon Health Center determined that by joining Insperity they could save their company $13,000 per month for health insurance premiums over all other standard market health plans. Sounds great, huh? Then Mr. Keng relates that:
The company decided that Insperity would be the PEO that they would use for co-employment. In order to roll-out the co-employment plan with Insperity, Horizon had to close their operations for the day. But, the night before rolling-out the co-employment plan, Horizon received an email stating that they would be required to pre-fund or pre-pay the payroll period in advance by two weeks. On a cash flow basis, this requires Horizon to pay 200% of their normal payroll expenses in a single period. Thus, this causes a significant cash flow disruption to the business.

Horizon was incensed to learn that Insperity changed the terms of their contract without advance notice the night before the co-employment rollout was scheduled. Essentially, Horizon felt they was coerced to accept the new terms of the contract without the opportunity to review or negotiate the terms without disrupting the company's operations or their employee's payroll.

Horizon explains that Insperity was provided detailed and complete financial disclosure of the company's position. Insperity's representatives reassured Horizon that the co-employment plan and the terms of their agreement were acceptable. Thus, this sudden change became a serious contention. Horizon and Insperity would continue to negotiate the terms of their contract. Over the next two months, Horizon had fulfilled their obligations to fund the account in advance of the payroll liability.

But, Horizon refused to accept Insperity's terms to pre-fund the account two weeks in advance of the payroll's liability. Ms. Cintron receives an email at 4:03pm on Thursday afternoon from Robert Scarfo, Insperity Director of Credit Services, stating that they would be required to prefund the account or their employees would be terminated from Insperity. Thus, Horizon's 100 employees would have their health insurance plans terminated. Mr. Scarfo refused to accept any phone calls and would only communicate through email. Ultimately, Horizon decided that it was best for their employees and their company to return payroll in-house.
Why Insperity demanded up-front payments
Payroll Liability
Any company considering joining a PEO needs to understand that legally (in most states) a PEO is on the hook for employee unpaid wages regardless of whether they have been compensated by their client. Most PEOs will run the client's payroll, make the employee payments and at the same time present the PEO client with the invoice. If the client stiffs the PEO they are essentially out the money for those paid wages. Because of this, most PEOs insist on a credit check of the potential PEO client and may also insist on pre-funding payment.
Health Premium Liability
In addition to wages, the PEO can find themselves in a similar situation with health insurance premiums. Since most premiums are paid monthly, this represents and even bigger potential loss area for a PEO. Once again, for a PEO to insist on some level of pre-funding is not unreasonable.
When the deal fell Apart

So what really happened here? It is hard to say for sure. The article is confusing since the author states the client "fulfilled their obligations to fund the account in advance of the payroll liability" and then states the client "refused to accept Insperity's terms to pre-fund the account two weeks in advance of the payroll's liability". Those two statements are conflicting. Who knows what the real story is but we do know the deal fell apart at the last minute and the result was painful for the potential PEO client.
Miscommunicated Expectations
It could be that the Insperity sales person failed to fully advise the company of their contractual terms until it later became a problem. Or it could be that the Insperity credit director failed to advise the sales person of Insperity' s deposit requirement until late in the on-boarding process.
Something Changed
Or it could be that the Insperity risk underwriting department / credit manager learned something about the client's financial situation that caused concern and thus prompted or revised the payroll and insurance pre-funding demands.
Funding Problems
Or it could be that the client had trouble coming up with the money for prefunding the accounts.
Lessons learned
Every business considering a PEO needs to be aware that they are also being evaluated by the PEO. While every PEO wants to grow their client base, they also take considerable financial risk with every client they bring on. Each PEO has unique criteria for their insurance underwriting requirements and financial credit requirements. Potential PEO clients also need to understand that joining a PEO is really a big decision for the future of their company and workers. Making the wrong decision or not understanding the transition to a PEO can be painful for a company and its workers.
How could this have been prevented?
If the client would have simultaneously evaluated several PEO solutions, they would have been in a much better position to change course if they did not like their initial PEO selection.  If the client in this story would have had proposals from two or three PEO services vendors, they could have easily changed direction and reduced the impact to their workers and minimized the impact to their company. That is why careful vetting, strong communications and reviewing multiple PEO options make good business sense.
If your company is considering a PEO, start your RFP at StaffMarket to find a PEO the right way!