Florida State Senator Keith Perry Is sponsoring a new legislative proposal (SB 820) regarding workers' compensation insurance coverage provided by employee leasing companies also known as Professional Employer Organizations or PEOs. Regardless of the good intentions of the legislation, if passed this legislation as currently drafted could create more opportunities for workers' comp fraud.
Many small businesses get worker's compensation insurance coverage by joining a PEO who is the holder of the work comp policy. Work comp claims affect the experience rating of the PEO and more claims create higher insurance costs for the PEO and their small business clients. This is why PEOs are motivated partners to help keep workers' comp costs in check.
A section in the proposed bill – State Bill 820 states:
"failure by a client company to report a leased employee's hiring to an employee leasing company may not serve as a basis for the denial of workers' compensation benefits for an unreported client company employee"
Right there is an invitation for Workers' Compensation Fraud Opportunities. Here's a fictional scenario of what could happen:
John owns a company that obtains worker's compensation coverage through a Florida based Professional Employer Organization (PEO). Last weekend John had a big party at his house. The beer was flowing and everybody was having a grand old time. Everybody was drinking lots of beer and playing corn hole. John's unemployed brother in law Eddie was dancing, playing air guitar and proving he was the king of the corn hole court. Rather than throwing the bean bag underhanded, Eddie preferred to thrown with a round house side-arm technique. Unfortunately, the next day Eddie could barely lift his arm and it turns out he had torn his shoulder rotator cuff. John knows that Eddie does not have any health insurance coverage.
2021 Florida Senate Bill for Employee Leasing Workers Compensation Coverage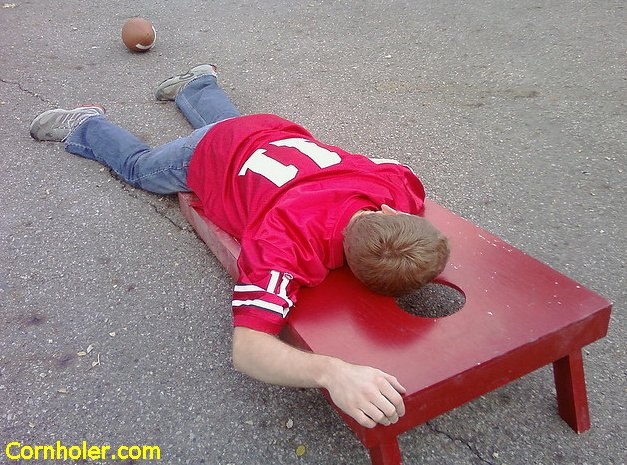 John knows that all he has to do is claim Eddie was an "unreported" employee of his company so he can claim he was injured on the job and is entitled to make a worker's compensation insurance claim to cover his medical expenses.
Current Florida law prevents this fraud by requiring that only John's active leased W2 employees receiving payroll through their PEO are covered by worker's comp insurance.
It's hard to say who actually wrote this legislation and who is behind the push to make it in to law. If you believe this proposed legislation should be scrapped or amended, contact Senator Perry and let him know.
Concerned parties should contact Senator Keith Perry:
https://www.linkedin.com/in/keithperry97/
https://www.facebook.com/KeithPerryFL
email: Keith@VoteKeithPerry.com